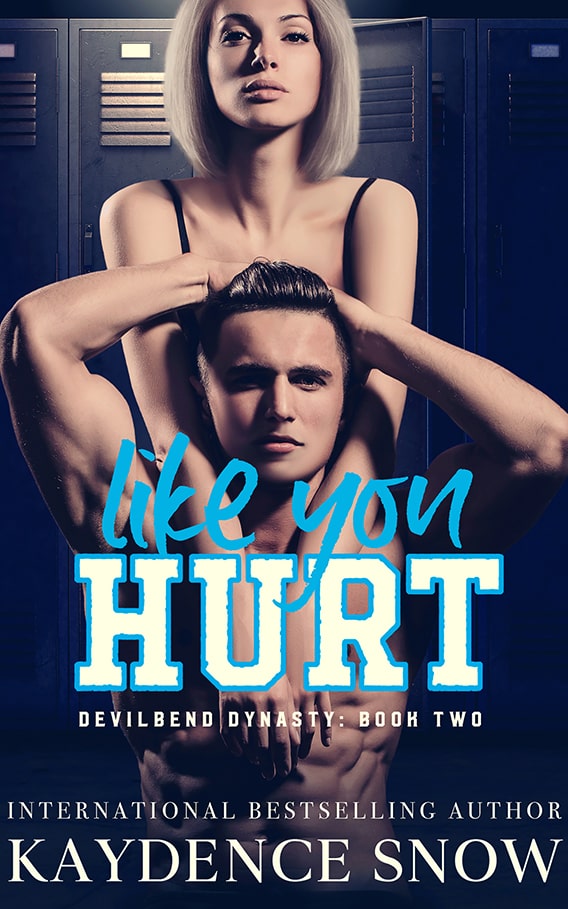 Like You Hurt: A Dark High School Romance (Devilbend Dynasty Book 2)
Donna
What kind of idiot gets on my bad side on his first day at my school? Hendrix Hawthorn is arrogant, cocky, infuriatingly attractive and clearly doesn't realise I can make his life hell.
Which is exactly what I intend to do… until he shows up in the one place no one knows I go to – the one place that makes me feel alive. Now my reputation is in his hands, but I'll be damned if I go down without a fight.
Hendrix
What kind of spoiled brat thinks I'll just fall at her feet like the rest of these jerks? Donna Mead is a stone-cold bitch and I don't want anything to do with her or her friends.
It's bad enough I have to finish senior year at Fulton Academy – exactly the kind of place where I made the single biggest mistake of my life. I just want to keep my head down, get decent grades… until she shows up where she doesn't belong. Now I can't seem to stop myself from trying to prevent Donna from ruining her life like I did.
Read Now
REVIEWS
"Donna and Hendrix have an angsty, complicated love story that is emotionally gripping and complex. Both characters are so layered, so compellingly imperfect, that you'll find yourself reading this is one sitting."
- Katie (The Romantic Rush Blog)
"Donna is such a complex character, she expects perfection that it's ruining her perspective and she's starting to crack! Gotta say was not expecting this at all when I started reading, but I devoured it so fast"
- Karja26, Goodreads review
"Donna and Hendrix are a rollercoaster ride of emotions, I wish it didn't have to end, I love them and I loved their complex story."
- Devan Bowen, Goodreads review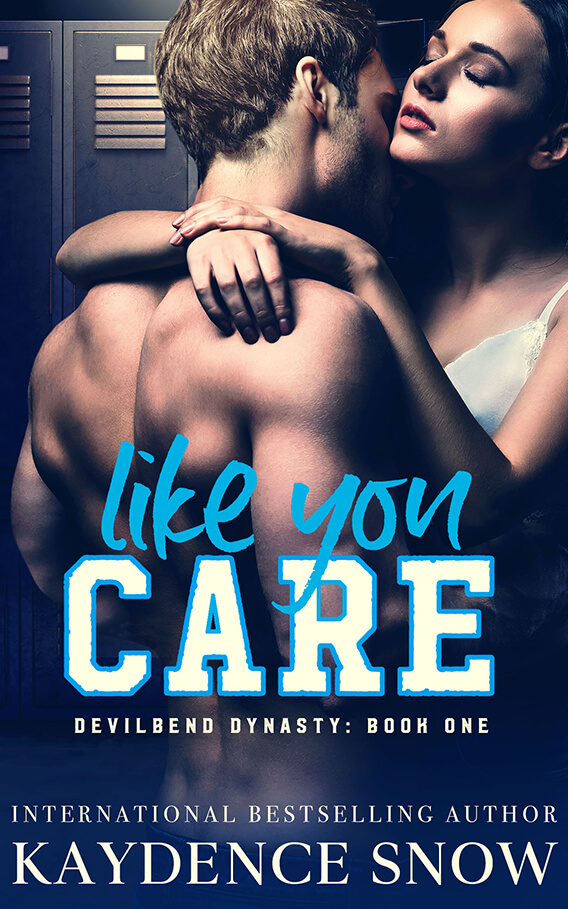 Like You Care: A Dark High School Bully Romance (Devilbend Dynasty Book 1)
I am nothing.
Nobody.
I'd rather be invisible than deal with what happens on the days my classmates decide to acknowledge my existence.
But then Turner Hall shows up - all cool confidence and witty banter - and all of a sudden I don't want to be invisible any more. I want to be seen.
I want him to see me.
I'm not who he thinks I am but I'm starting to suspect he's not all he says he is either.
Just my luck that he starts to make friends with my tormentors. How am I supposed to tell him who I really am? How am I supposed to show him my true face? What if the boy I'm falling in love with decides I'm nothing too?
Read Now
REVIEWS
"Mena and Turner's story is full of angst and longing, and all those deliciously intense and painfully earnest emotions that surround first love."
- Alicia Schultz, Goodreads review
"This author pulls no punches when it comes to writing a remarkable and emotional high school bully romance!"
- Anna's Bookshelf
"Gripping is an understatement when it comes to this book. Like You Care was so addictively wonderful I devoured it in just a couple hours. From start to finish this book is an emotional roller coaster that keeps you captivated. I ugly cried, I raged, I cheered so freaking hard for both Mena and Turner it's not even funny"
- Red Hatter Book Blog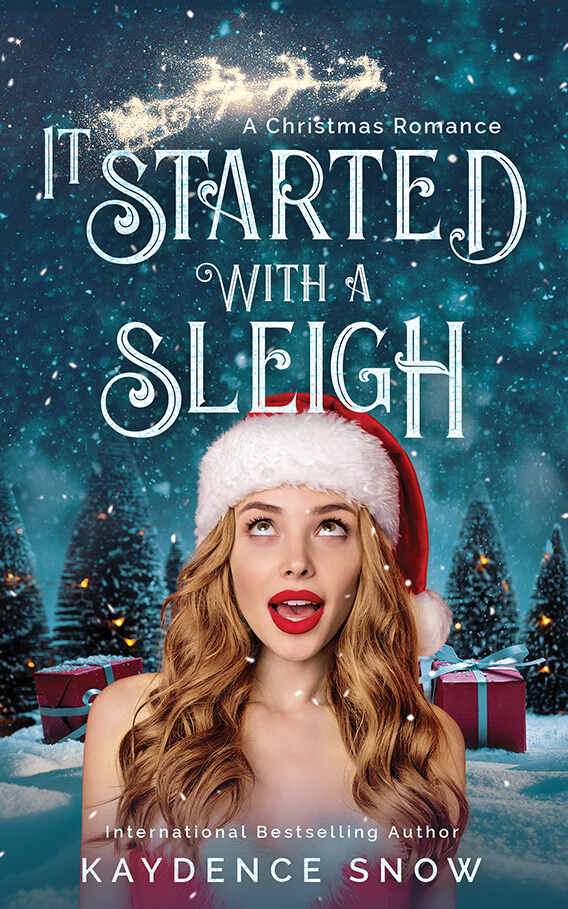 It Started With A Sleigh: A Christmas Romance
183 pages
December 2nd 2019
This Christmas Eve, Sadie's determined to stay on the Nice List by helping to save Christmas… but no one said she couldn't have some naughty fun along the way!
Stranded in the city on Christmas Eve when all I want is to go home and be with my family, it was shaping up to be the worst Christmas ever.
That is until a sleigh crashed in the dingy parking lot behind my building. But it wasn't Santa stumbling out of the wreckage – don't be silly! It was three magical Christmas elves.
These elves were not the cute, short, pointy-eared creatures I'd always imagined. El, Tin and Max were tall, charming and, under their elaborate green coats, muscled and gorgeous.
When they begged me to help them find some Christmas cheer to recharge their sleigh so countless children wouldn't wake up disappointed on Christmas Day, how could I say no?
But with only a few hours until midnight, I wasn't sure we could get the sleigh moving in time – especially if my naughty new friends kept distracting me with flirtatious looks and stolen kisses.
Read Now
REVIEWS
"Kaydence has written a magical tale that will warm your heart, and heat things up! Stuff your stocking with this 5 star read this Christmas!!"
- Kindle Customer, Amazon review
"It Started with a Sleigh was the perfect mix of holiday cheer and heat! The story was super sweet and you can't help but smile the entire time."
- Amy, Book Addict Reviews
"I'm a huge fan of Kaydence Snow's books. I've loved all of her other ones and even though It Started With a Sleigh is a bit sweeter and lighter than what she's written before, it sucked me in just as quickly."
- Rachel, Amazon review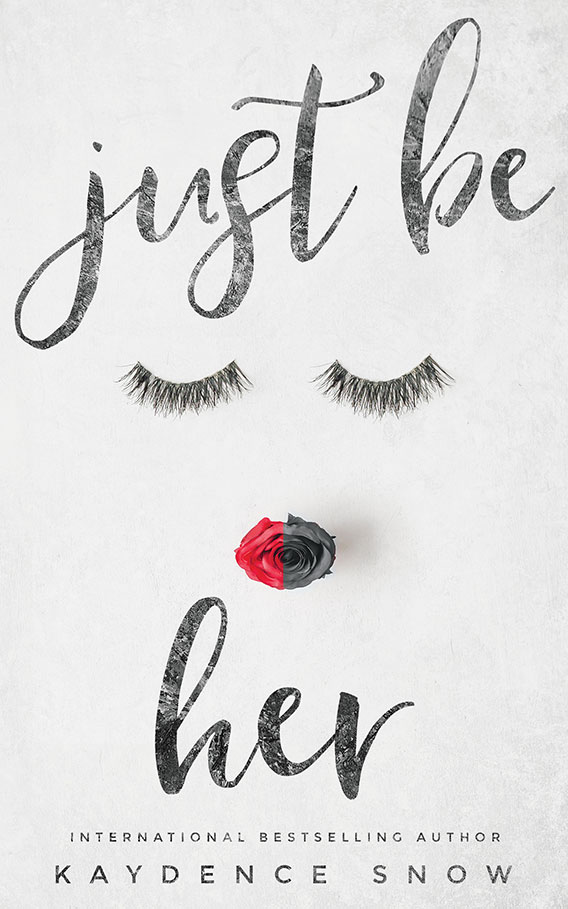 Just Be Her
370 pages
November 20th 2019
I'm living someone else's life.
It was supposed to be an escape, a break from the painful memories and crushing responsibility keeping me awake at night.
Fate brought me face-to-face with the chance of a lifetime – the chance to be her.
Just for a little while.
Just for a taste of another life.
We may have looked identical, but everything else about us couldn't be more different. It was supposed to be easy and fun. No one had to know.
But gradually, I lost the line between who she was and who I wanted to be.
I never imagined I'd fall in love. How was I supposed to go back to my old life when I felt like I belonged in hers?
Read Now
REVIEWS
"The drama starts on the very first page and doesn't let up. The characters in this book are unique, nuanced, and perfectly imperfect."
- Alicia, Amazon review
"It packed A LOT of steam and plenty of sweetness... Just Be Her is highly addictive and completely blew my mind. It is a MUST READ!"
- Amy, Book Addict Reviews
"Just Be Her is a contemporary romance novel that strongly resembles the familiar tale of the Prince(ss) and the Pauper... It was well written, well paced and absolutely gripping!"
- Tabssum, Goodreads review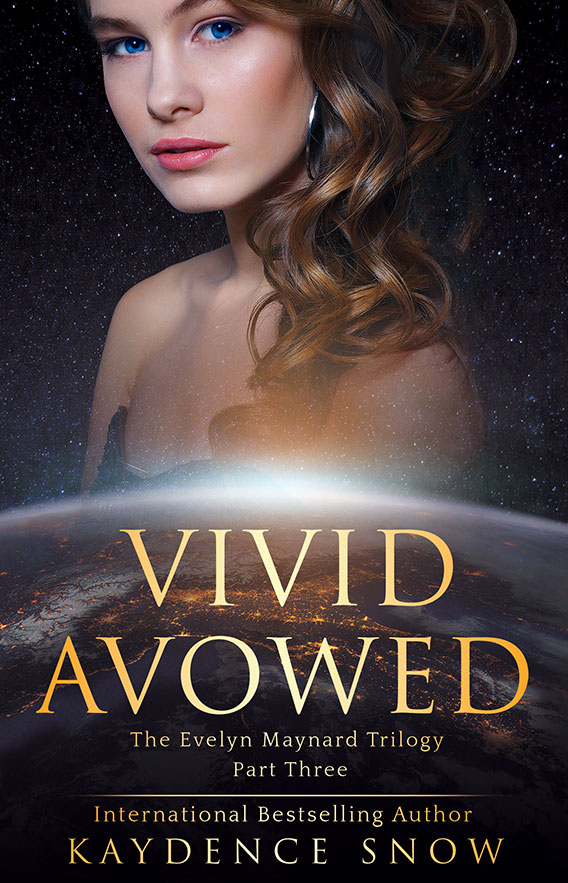 Vivid Avowed, Book 3
460 pages
August 1st 2019
The thrilling conclusion to the Internationally Bestselling Evelyn Maynard Trilogy
Evelyn's secrets have all been revealed, even questions she never thought to ask. Despite the turmoil surrounding her childhood and true identity, she knows one thing for sure: she belongs with her devoted Bonded Variants – Ethan, Josh, Tyler and Alec.
But the truth hasn't set Evelyn free.
The division between Variants and humans continues to widen. Nowhere is safe. Behind all the chaos is one man - Davis Damari. He's the truth she's been chasing her entire life, and the only one capable of destroying the life she fought to build in Bradford Hills.
Davis will stop at nothing to get Evelyn. Her Bond will stop at nothing to protect her.
Evelyn must find a way to embrace her immense power, or risk losing it all.
Read Now
LISTEN NOW
Buy Signed Paper Back
REVIEWS
"It was AMAZING, to say the least! It had literally everything I ever could have wanted and more! Can I give it ten stars!?!?"
- Emily [Emily Reads], Goodreads review
"This is such an amazing series that keeps the excitement, angst, worry, and mystery right to the end."
- Karyn, Goodreads review
"THIS BOOK!!!! It was everything I could have asked for in the third and final book in this trilogy."
- Amy [Book Addict Reviews], Goodreads review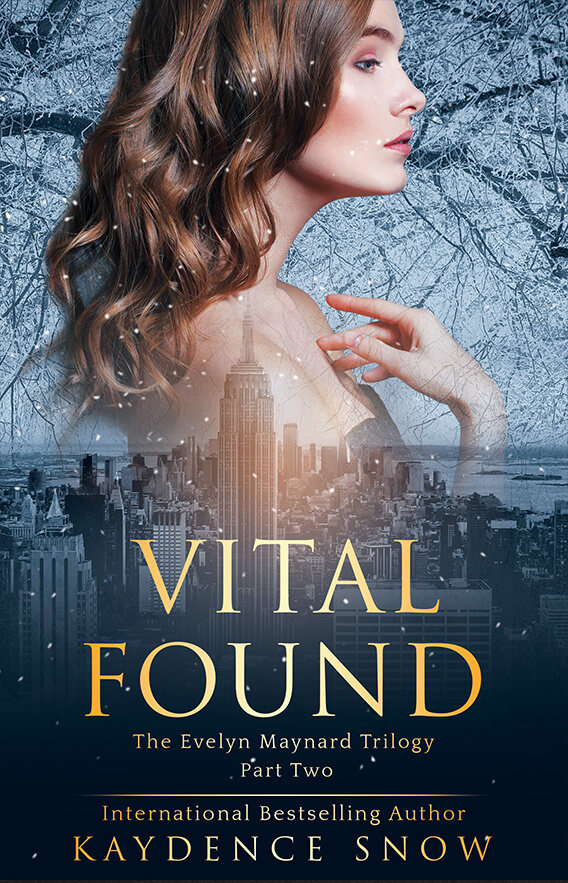 Vital Found, Book 2
434 pages
March 17th 2019
The electrifying sequel to the International Bestseller Variant Lost.
Bradford Hills feels more like home than any other place Evelyn Maynard and her mother lived while on the run. But with everyone reeling from the violent clash between Variants and humans, her new home doesn't feel safe any more.
Navigating four increasingly complicated supernatural bonds in secret doesn't help. Ethan and Josh can't keep their hands off her. Tyler is supportive, but continues to keep her at arm's length. Alec has both saved and destroyed her yet seems oblivious to the turmoil he's caused.
As tensions between Variants and humans continue to escalate, dark and dangerous secrets keep creating seemingly insurmountable challenges.
Who's kidnapping Vitals?
What was Evelyn's mom running from?
Will it ever be safe for Evelyn to go public with her true identity?
More deadly answers are coming, whether she's ready for them or not.
Read Now
LISTEN NOW
Buy Signed Paper Back
REVIEWS
"Kaydence Snow has done it again in her second ever novel, by delivering a story that has you hooked from the prologue all the way to the end."
- Nadia Matautia, Goodreads review
"This book is all the things I love about the Reverse Harem genre wrapped up in one deliciously unique concept. The depth of the story combined with the moving plot left me desperate for more. Kaydence Snow outdid herself with this debut and is officially a one-click author for me."
- Amy [The Little Bookworm], Goodreads review
"Betrayal, angst and a whole lot of sexual tension makes this book just as thrilling as he first one, if not more so and I cannot wait for the third in book in the trilogy"
- Tika, Goodreads review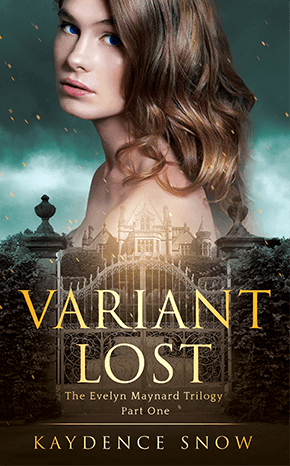 Variant Lost, Book 1
373 pages
November 12th, 2018
When Evelyn Maynard receives a scholarship to the exclusive Bradford Hills Institute, she's determined to make a fresh start. The Institute is world renowned for educating and training Variants - the 18% of the population fortunate enough to have superhuman abilities. As a human, she's lucky to be admitted.
She's done with fake identities, running and lying but once again she finds herself surrounded by secrets.
Some she's been keeping her whole life.
Some have been kept from her.
Some she finds herself dragged into...
Ethan, Josh, Tyler and Alec have some of the rarest Variant abilities Evelyn has ever seen. They fascinate, intrigue and attract her, but is it their abilities, their own secrets or something more that Evelyn can't seem to stay away from? The secrets they keep could drag Evelyn so deep into their dangerous and exciting world that she'll never be the same.
And the answers she finds could get them all killed.
Read Now
LISTEN NOW
Buy Signed Paper Back
EDITORIAL REVIEWS
"Variant Lost is officially my favorite Reverse Harem read of 2018. Debut author Kaydence Snow knocked it out of the ball park with the polish and finesse of a veteran writer. Her characters are well developed, and her world is built flawlessly. One click this sucker, you wont regret it."
- Tate James, USA Today Bestselling Author
"This book is all the things I love about the Reverse Harem genre wrapped up in one deliciously unique concept. The depth of the story combined with the moving plot left me desperate for more. Kaydence Snow outdid herself with this debut and is officially a one-click author for me."
- CoraLee June, Author of Sunshine and Bullets
"Variant Lost is a profound story that goes beyond the usual and transcends into the extraordinary. It seamlessly weaves intrigue, suspense, angst and romance into a well-crafted masterpiece that holds you and never lets you go. This is a book that snags your attention, draws you in and will have you turning the pages until the early hours of the morning."
- Annabelle McInness, Bestselling Author of the Refuge Trilogy
Store
Books, Swag & Stuff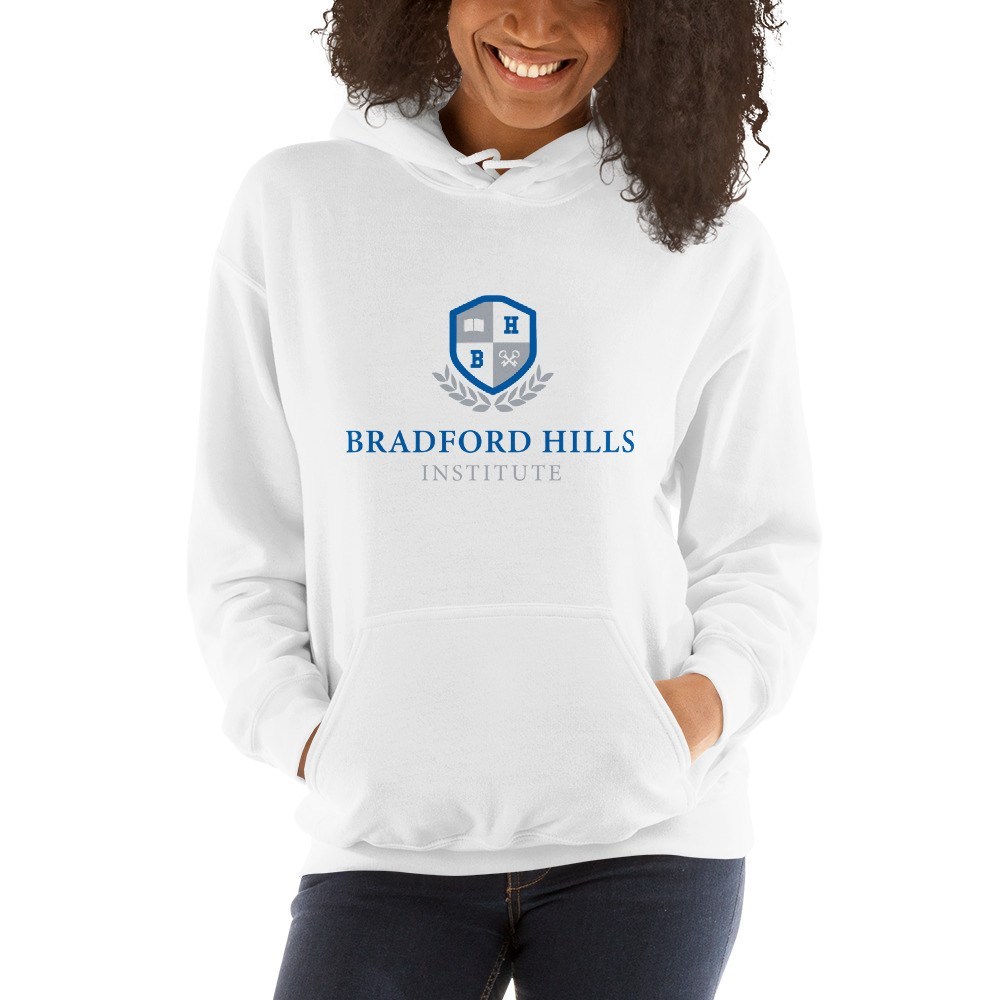 Bradford Hills Hoodie
$29.95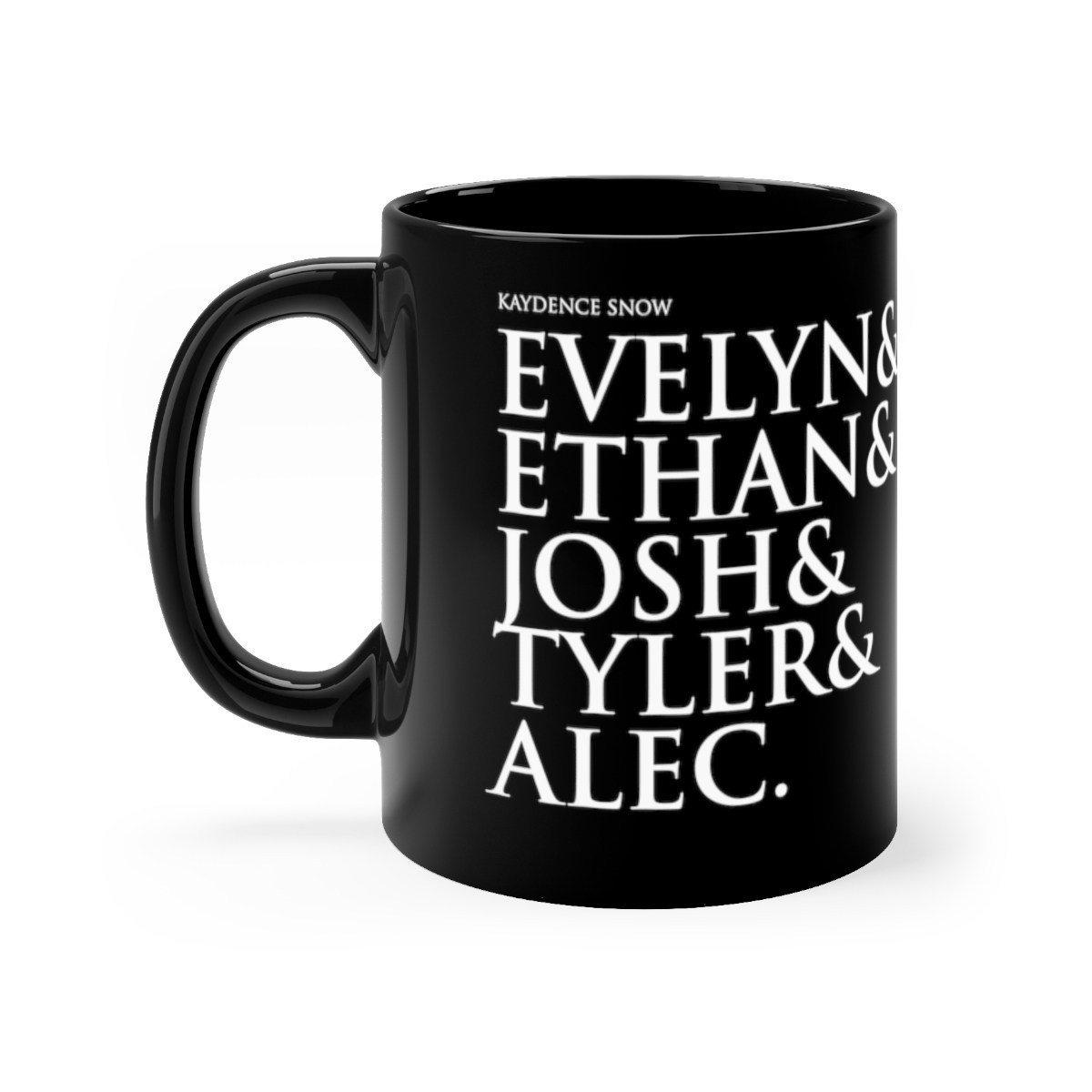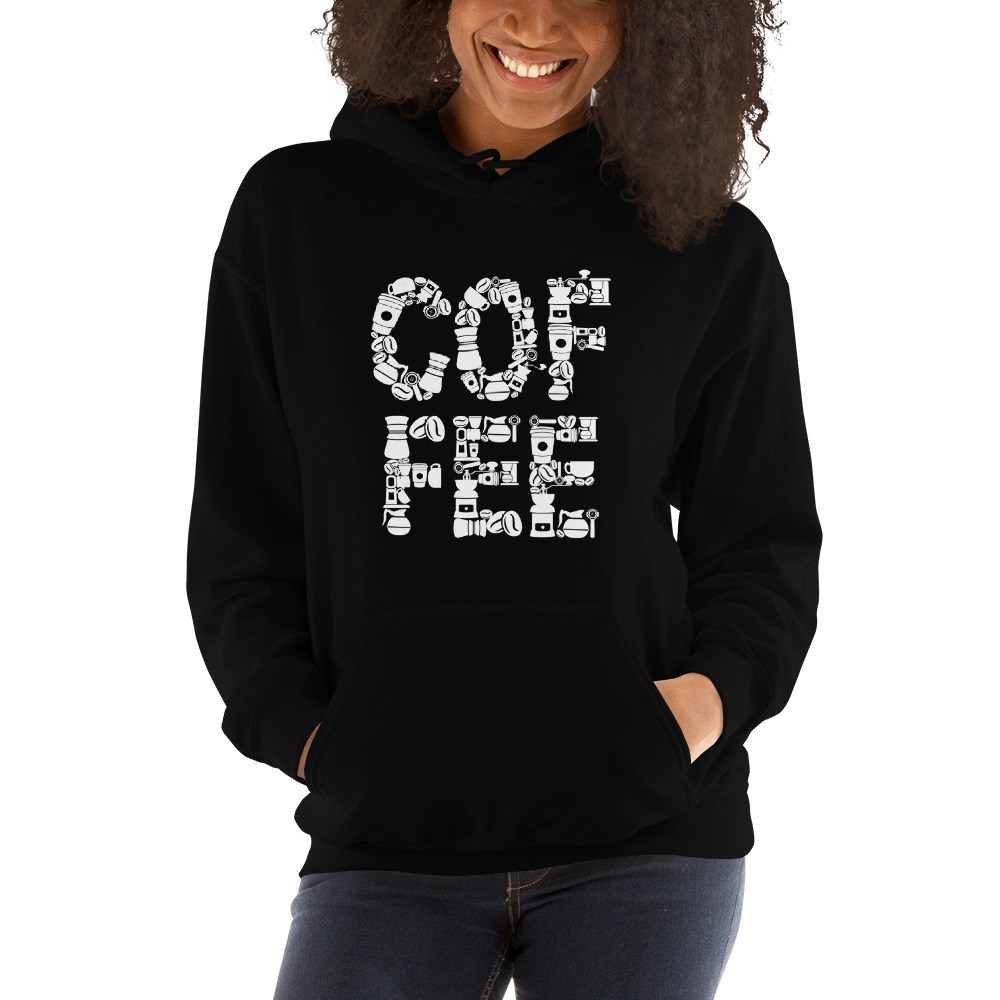 VIEW ALL PRODUCTS
About
Kaydence Snow has lived all over the world but ended up settled in Melbourne, Australia. She lives near the beach with her husband and a beagle that has about as much attitude as her human.
She draws inspiration from her own overthinking, sometimes frightening imagination, and everything that makes life interesting: complicated relationships, unexpected twists, new experiences and good food and coffee. Life is not worth living without good food and coffee!
She believes sarcasm is the highest form of wit and has the vocabulary of a highly educated, well-read sailor. When she's not writing, thinking about writing, planning when she can write next, or reading other people's writing, she loves to travel and learn new things.
contact
Say hello? Have a question? Feel free to get in touch.
Not a fan of contact forms? Email
[email protected] or find me on: